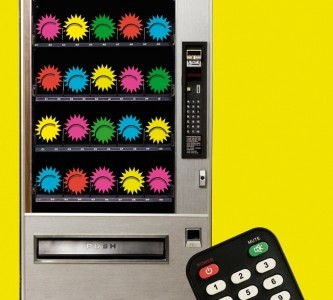 It's not commonplace in the marketing world because it's too confusing.
That's the conclusion I have drawn about programmatic advertising, which is defined simply as an automated process to buying online ads. Think Amazon or e-Bay.
Marketing pros who are embracing this (somewhat) new model see a busy and bright future for online display advertising.
On Adweek.com, Mike Shields says programmatic is about buying specific audiences using a lot of data to figure out the right ad, the right person, the right time. "It's the idea that machines will simply handle all of the process involved in buying media—the insertion orders, the paperwork, the trafficking, the spreadsheets. A few mouse clicks, and you can go home."
Marketers may be watching programmatic mature, but it's still not sitting at the adult table just yet.
I like this thumbnail from AdAge:
"For all the ink spilled, you'd think the entire world had gone programmatic, but it's still just a sliver of online-display advertising. Interpublic Group of Cos.' buying arm Magna Global projects that programmatic spending will reach $9.8 billion in the U.S. this year, or about 20% of the overall digital-ad market. To move brand dollars, programmatic technologies have to grow up and advance to other forms of media, like TV and radio."
There is movement in this direction.
A few weeks ago, Google launched Partner Select, a programmatic exchange for video ads.
TechCrunch.com's Frederic Lardinois explains that almost by default, Google's customers also want to buy their ads programmatically and spread their investment across multiple publishers. At the same time, many content providers tend to sell directly to the brands that want to advertise around their content.
And with this comes the challenges that brands and agencies are facing. One concern is a lack of quality content that's available right now for programmatic video.
A second point that is bringing uneasiness into the conversation stems from location.
Programmatic is being hailed as a software tool that saves marketing dollars. But what happens if an ad is placed on a less-than-reputable web page that could do more damage than good?
We've seen brands getting burned by fraudster's who create shell websites with an impressive number of followers and subscribers who don't exist.
As long as marketers and brands are educated about the growing pains associated with programmatic advertising, we may just find it an efficient and exciting way to influence consumers in real time.
(Image via)