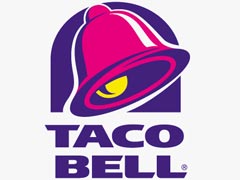 Several big name brands are turning to mobile messaging apps to touch consumers.
In February, Facebook announced the acquisition of WhatsApp for $19 billion. That's when advertisers began paying close attention.
Apps such as Snapchat, Kik, Tango, and WeChat aren't simply alternatives to avoid the cost of texting. These social portals are turning our industry upside down and inside out, a trend that will likely define 2014's digital advertising landscape.
Let's take a look at Taco Bell's foray into Snapchat.
Mark Bergen writes in AdAge:
"Taco Bell announced it would premiere its newest taco on the popular ephemeral app with a short movie, a first for Snapchat. By letting companies create pages as regular users, Snapchat allows brands to toy around with its playful format."
Armed with i-Phones and a mobile editing van, a creative team from Taco Bell filmed its short movie on the MTV Music Awards Red Carpet.
The Taco Bell foray is detailed in a new report from IPG Media Labs. While the report cautions that Snapchat offers no analytics beyond seeing the number of followers, it's worthy of a closer look.
Nick Tran, Taco Bell's social media lead, explains the impetus for using Snapchat. In this two-minute video on AdAge, Tran says the fast food chain has been using Snapchat for the past year.
How did they know what kinds of content Snapchat users craved? They asked, said Tran. And then Taco Bell launched 'Snapchat Fridays.'
It's what many marketing and advertising pros had previously called 'focus groups.'
The Evolving Messaging Space
What role can brands and media owners play in the conversation?
"The answer lies in understanding a fragmented industry landscape dominated by a few key players with strikingly different philosophies, product offerings, and geographic and demographic strongholds," according to IPG. "If you think apps are just a cheaper way to text, you're missing their potential: they're content portals enabling 1:1 interaction with friends and fans."
A Demanding Marketplace
In new research, media analysts David Edelman and Jacques Bughin at McKinsey and Company, write that advertising will evolve in many ways that no one can predict. "But the trend towards 'on-demand' marketing is already clear and is placing new demands on marketers' leadership and skills. Marketers cannot afford to wait until 2020 to be ready."
Stephen DeAngelis, CEO of Enterra Solutions, agrees. "Digitalization and mobile technologies have placed the consumer in the driver's seat and have changed the face of marketing forever," says DeAngelis.
(Image via)