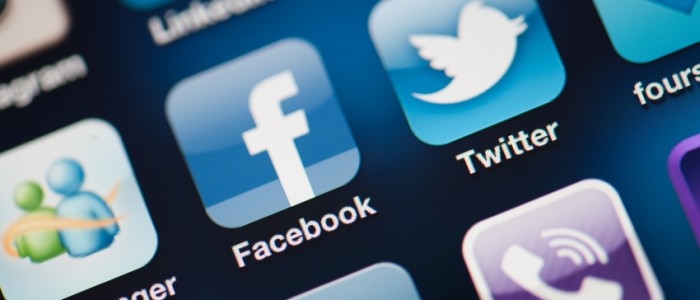 I started BrandCottage seven years ago after I moved from Atlanta to New York. I had worked for large advertising agencies in Los Angeles and some amazing smaller creative agencies in Atlanta. The motivation for me at the time was my belief (and witness) that the media landscape was changing rapidly and I believed smaller/nimbler shops were better prepared to adjust and react than large agencies.
Admittedly, none of us had any idea media and marketing would change at the pace it has…and continues to evolve. All of it driven by technology.
I have been a media specialist for over twenty years. My experience has given me deep insights into how consumers use media and how brands can tap those insights to build brand loyalty.  I've always believed you have to use a medium extensively to understand how others use it. About two years ago, I embarked on social media as a practitioner and student. I could not possibly be a media expert and not add this to my skill set.
A groundswell was starting. Many marketing people were still critical and thought it would be a passing fad. I always believed it was more a trend than a fad. I remember the first time a client asked me about facebook: "Do you think we need a facebook page?" That is how it all started. I told my partners, if we don't do this, we will have huge gaps in our integrated media plans. They weren't so sure at the time. Neither were clients, to be honest.
Twitter changed all my thinking and turned me into a believer that something very transformational was going on with consumers. I believed social media would change the way brands and marketers engaged with consumers. Nobody could predict how fast and deep that change would be.
Twitter is about engagement with the world, in ways that are both mass and intimate. It is two way communication. It has the profound ability to make you feel as if you are chatting with a friend in a coffee shop while also being part of the world's biggest newsfeed.
I have met amazing people on twitter and call many of them friends (even though my kids remind me I taught them not to talk to strangers online). To my kids' credit, there are some snake-oil salesmen, opportunists and people posing as experts when they have little to no experience. You have to be alert and wise. And do your homework if you decide to engage beyond the internet.
But, for the most part, social media engagers are people who want to share, to learn, to network. I met two of these amazing people on twitter: Peg Fitzpatrick and Paul Biedermann. We tweeted with each other for over a year, participated in many twitter chats together, and eventually took it offline to IRL (in real life).
We hired Peg and Paul and their company re:DESIGN to refresh our BrandCottage look and feel, as well as to integrate more social sharing on our website. The goal was a website that seemlessly integrated with our digital footprint on Twitter, Pinterest, and Facebook.  I wasn't the easiest client to work with, as I'm sure is true for most entrepreneurs. Between my own strong opinions, those of my trusted advisors, and lack of sufficient time to devote to the project (clients' work came first), it took a lot of patience from Peg and Paul. But they endured, they answered every challenge, and they did it with grace under pressure.
All businesses need to evolve into the social world. All businesses need to keep their look and feel refreshed. I'm happy I found two trustworthy people to help BrandCottage elevate our brand online.
 Featured image courtesy of Creative Commons.