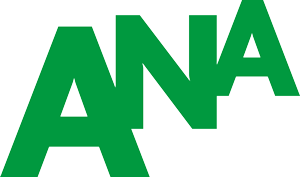 The Association of National Advertisers (ANA) Brand Masters Conference has left marketing, branding, and advertising professionals feeling energized about the coming months.
The event, held in Hollywood, FL from February 26-28, is considered the premier annual conference for Brand Marketers.  Top advertisers gather to share important Brand insights and trends.
The seismic shift in consumer messaging sparked discussions on campaigns, strategies, successes, and missteps from companies such as Samsung, Taco Bell, CitiGroup, and Chobani.
Here are 10 takeaways from the various sessions and panels:
On the New Customer Relationship: "We are shifting from marketer to publisher with the vision to create, curate, and co-create with customers." -Chris Brandt, Chief Marketing Officer, Taco Bell
On Millenials:  "Show me that you know me."-Millennials Panel Discussion
On People and Brands: "We don't always see a brand as a person. They should be human though. We do think each person is a brand." -Gen Y Panel
On Functions: "Brand is not a marketing function. It's the core of the business and should involve all functions."-Greg Revelle, Chief Marketing Officer, AutoNation. Noteworthy: Revelle said the auto industry spends $15 billion a year on ads.
On Innovation:  "Innovation shouldn't just be the role of marketing. It needs to be instilled in the DNA of the organization."-Andy Callahan, President, Hillshire
On Differentiation: "Connect your brand to something that impacts a consumer's life in a meaningful way and people take notice." -Elyssa Gray, Director, Head of Creative and Media, NA Marketing, CitiGroup
On Storytelling: "We're breaking the mold with storytelling that demonstrates what the brand is all about." -Mike Accavitti, Senior Vice President, Automobile Operations, American Honda Motor Company
On Relevance: "The world is changing and we need to stay relevant…Flavor and ritual are the two things we think about most. We innovate with what's new and what's next."-Chris Fuqua, Vice President of Brand Marketing, Dunkin' Donuts. Noteworthy: Dunkin' Donuts launched 100 products in the past two years.
On Culture: "Don't build a brand, build a culture. Build trust."-Todd Pendleton, Chief Marketing Officer, Samsung
On 2014's Next Tech Trend: "Wearables are all about context. Deliver information based on where you are and what you're doing. There is massive market potential with wearables. Brands can focus on utility, not simply brand marketing."-Christina Warren, Senior Tech Marketer, Mashable
Finally, three words were prevalent throughout the ANA Conference: Authenticity, trust, and innovation.