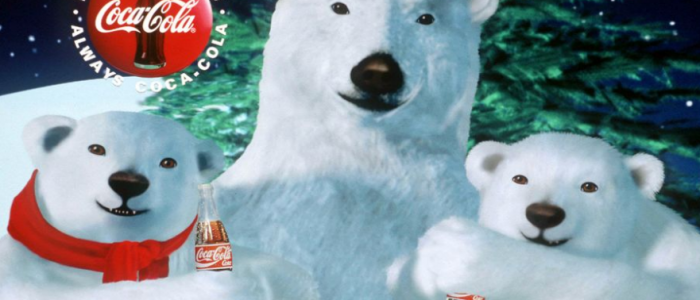 The Super Bowl has long been thought of as the incubator for advertising and marketing innovation. For Super Bowl XLVI, this is more true than ever.
For the past couple of years, marketers and advertisers have filled Twitter and social media channels with Super Bowl conversations — about the ads as much as about the game. On February 5, when the game airs, Super Bowl advertisers will be working overtime to see that the general public tweets about their favorite commercials as well.


Shazam! Super Bowl Marketing Gets Social
"Super Bowl XLVI marks a tipping point for the anticipated explosive growth of interactive TV and will be a glimpse of what's to come with emerging technology in this space," said my friend, Susan Borst, a social media consultant. "Notable this year is the first live streaming of the big game by the NFL and Verizon (NFL Mobile), with an estimated one-third of ads being Shazam-able on smart phones. With more than 60 percent of fans watching the game tied to a second screen, this truly will be the most social Super Bowl ever."


This year, advertisers are going all out to connect their brands to social media channels. The potential, based on last year's social media results, is tremendous:


Super Bowl XLV was the topic of more than 4.5 million tweets (Semiocast).
During the final moments of the 2011 game, fans sent 4,064 tweets per second (The Huffington Post).


"Having spent record-breaking sums to secure the most valuable television slots in advertising, global brands from Coca-Cola to Volkswagen are looking to leverage social media to extend the buzz and reach of their ads," writes Yinka Adegoke for Rueters.


Super Bowl 2012: Social Media Highlights
More than 150 million people will watch the game between the New York Giants and the New England Patriots. This year, it is estimated that the average 30-second spot will cost about $3.5 million, up from last year's average of $3 million. (All this in a down economy, I might add.)


Some of his year's reported social media highlights:


Century 21: Behind-the-scenes advertising footage via its app.


Coca-Cola: Along with the TV commercial featuring the Arctic polar bears, the bears will also be active on social media channels, including their own #GameDayPolarBears hashtag on Twitter. "The computer-animated bears will appear in a video stream running throughout the game at CokePolarBowl.com, a site hosted within Facebook," reports USA TODAY.


Mars M&M's: Touting a new candy, Ms. Brown, with an @mmsbrown Twitter handle.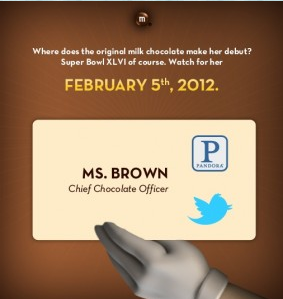 Pepsi: Featuring X Factor USA winner Melanie Amaro performing the song, Respect. Fans can download a free video on their smart phones using a Shazam app.


Volkswagen's Audi: Highlighting young vampires who are stunned by the Audi S7's LED headlights (a spoof on the Twilight series), with continued conversation on Twitter: #SoLongVampires.


Super Bowl Ads: Not Just for TV
"Super Bowl ads aren't just for TV anymore," writes Carolyn Said at SFGate.


Said notes that many companies already have and others will share clips on YouTube. Companies are also extending their messages offline. Kia Motors, for example, is running teaser ads in movie theaters.


The trend in social media with the Super Bowl has been building over the past two or three years," says Tim Calkins, a Northwestern University marketing professor, in a msnbc.com story. "This year, we're really seeing it go to a totally new level where marketers are making social networking a core part of their Super Bowl efforts."