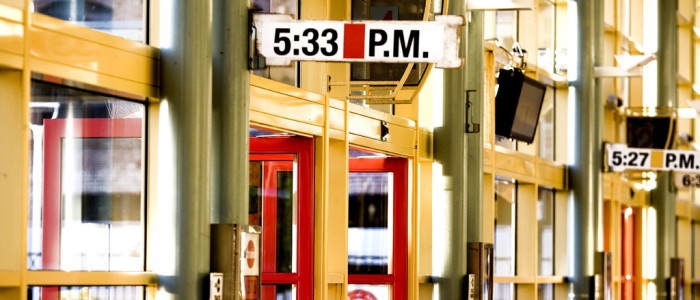 Advertising is dead. Long live advertising!

Or so the chant continues as advertising spending continues its march from economic doldrums and adjusts to changes due to technological innovations and shifting consumer media habits.


Interpublic Group's Magna Global recently lowered its 2012 worldwide ad revenue projections, but still predicts total ad revenues to be up 3.7 percent — nearly $153 billion — in the United States. Similarly, ZenithOptimedia forecasts a 3.6 percent growth expenditure for the United States in 2012, pointing to continued newspaper declines and flat magazine advertising,  but increased market share for Internet advertising.


Biggest gainers: digital and mobile ads aimed at driving new revenue from a growing appetite for tablet computers that come in all shapes and sizes, from the innovation-leading Apple iPad to the low-cost Amazon Kindle Fire (see PCMag's tablet review). However, even within the television and digital ad spaces, changing priorities in ad spending look like the norm for 2012.


(See related BrandCottage blogs: Advertising's Recovery: Not all Media Created Equal and Advertising Spending Looks Up in 2010.)


TV Advertising Maintains Market Share
Holding its own in the battle for advertising dollars: television.


Cable "cord cutting" is expected to continue in the U.S. at an annual rate of 500,000 subscribers for the next few years," said Vincent Letang,the executive vice president and director of global forecasting at Interpublic Group's Magna Global (reported by MediaDailyNews). But dollars won't be lost as much as they are redirected to other video channels and platforms.


Print Down But Not Out
A poor performance in the second half of last year resulted in an 3.1 percent decline in magazine ad pages for 2011 compared with 2010, according to a report recently issued by the Publishers Information Bureau (PIB). Category declines included food and food products, home furnishings and supplies, public transportation, hotels and resorts and direct response companies.


There are, however, some "pockets of strength" in the apparel, cosmetics and financial sectors. In fact, according to Mediafinder.com, 239 new magazines launched in 2011, up 24 percent from 193 new launches in 2010 (see MediaDailyNews). Business-to-business magazines almost doubled, from 34 new titles in 2010 to 62 last year.


Innovation Drives Advertising Disruption
Three emerging trends are the direct result of disruptive technologies, according to a 2012 market survey conducted by AdMedia Partners:


The distribution of content across trans-media channels.
The demand for real-time, more personalized content across multiple devices.
Exponential growth in the ability to collect, manage, analyze and execute on marketing data.


"As a consequence, digital media and marketing services are experiencing more rapid growth than both the overall economy and marketing spending as a whole," according to the AdMedia report.


The Internet is and will continue to be the fastest-growing medium, according to ZenithOptimedia. Major Internet advertising trends, worldwide:


Display is growing the fastest, at 18.9 percent a year, and is driven mainly by online video and social media.
Paid search is growing more than 15 percent a year, but growth is "slightly restrained by the shift in search behavior from desktop to mobile devices, where costs are currently lower."
Google increased its global share of the Internet market from 34.9 percent in 2006 to 44.1 percent in 2010.
Facebook has overtaken AOL with a market share of 3.1 percent in 2010.
Digital advertising has quickly advanced from a fringe buy to an imperative part of companies' media mix," notes Jenna Levy in the Marketing Conversation blog.


Even more amazing, Forrester Research predicts that U.S. advertisers will spend $77 billion on interactive marketing in 2016 (thanks DailyDOOH).


That's the amount spent on television today!
Featured image courtesy of  Thomas Hawk via Creative Commons.