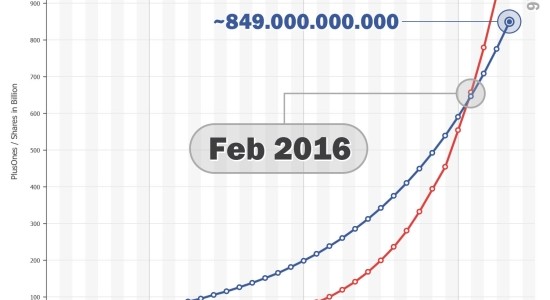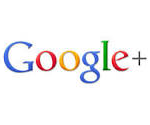 You may have noticed that it's difficult to get a good read on Google+. You either love it or hate it. There's no middle ground. Is it fair to call Google+ a ghost town when there are 343 million users, making the network the second largest behind Facebook?
Launched to the public in September, 2011, Google+ has been touted as a fertile ground for in-depth conversations. It's been lauded for its video chat service, Hangouts and photo services.
Patrick King, CEO of Imagine, a Virginia-based website design firm, writes that tech leaders and social media novices have criticized Google+ from its launch. But King is impressed with the network's broadcast visibility and audience engagement:
"By now, a lot of people have taken a ride on Google's Hangout tool, which is by far the best videoconferencing tool of any social site. And now that they've released Live Hangouts, you practically have your own live talk show, recorded, and open for anyone to watch. With audience engagement, multi-person conversations are much easier, communities are more accessible, integrated and easier to promote than LinkedIn groups, and Google+ allows the second largest image size of any of the social sites, the first being Pinterest."
An infographic on Social Media Today highlights several interesting stats. One important fact about Google+ is that there is a significantly larger amount of people registered for the site (1.15 billion) compared with the number of actual users (359 million). These figures are based on the last quarter of 2013. During the same period in 2012, Google+ had 435 million registered users and a mere 223 million active users. (U.S. numbers only).
David and Goliath
So what's the deal with Facebook? Can Google+ catch and surpass this social behemoth?
Marcus Tober, the founder of Searchmetrics, a global provider of digital marketing software and services, has researched the possibility. Based on Tober's calculations, Google+ can—and will—top Facebook by 2016.
"The Google network is growing at the stage of small to small which therefore is fast. Facebook is growing from its extremely large base to something larger, and is therefore slower, explains Tober. "The remarkable thing is that Facebook is still growing. And that's why the blue giant appears to be unquestionably ahead of the market."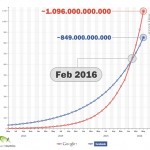 Critics say there are a few reasons why Google+ hasn't caught on like other channels, such as Facebook, Instagram, and Pinterest. First, Google+ is not a social networking destination as it is everywhere. This confuses people. Second, potential users are concerned about privacy issues and Gmail accounts, and finally, Circles requires too much effort and high maintenance.
Will these reasons hamper the exponential growth that Tober predicts?