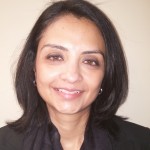 BrandCottage is excited to announce the addition of Ushma Patel to our team of media experts. Ushma has over 10 years of media planning/buying experience and spent much of that time in the digital arena. Ushma was most recently digital marketing manager at Carter's Inc. Previously she held digital media planning roles at agencies including Nurun, Breathe, OMD, and JWT.
As we continue to grow, our clients demand more digital expertise. BrandCottage is fortunate to have someone of Ushma's experience and skill set to help elevate all of our clients' media plans to deliver audiences cross-platform. In addition, Ushma will further advance our media analytics offerings to the brands we serve.
Ushma can be reached at ushma@brandcottage.com
Welcome to the team Ushma!
Patricia Wilson
President BrandCottage