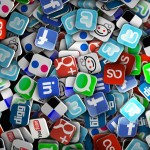 The 2016 Super Bowl has kicked off! While the football won't soar thru the air for a few more days, marketers are already vying for consumers' dollars. The Super Bowl is the last source for mass media reach. Last year, 114.4 million people tuned into the game, and advertisers paid $4.5 million for :30 in front of this audience. Adweek recently reported that ad prices in 2016 were up about 11%, putting a $5 million price tag for a spot in next Sunday's game.
Only a few brands can afford to spend at that level. However, there are other ways to tap into the Super Bowl audience without dropping $5 million in just thirty seconds.
Buy Local: buy spots in major markets on local CBS O&O stations. Asking price on a spot in top three markets is still high at an estimated $2 million. But other markets are asking less than $250k, which opens up the opportunity to run ads in the game at a much lesser cost.
Partner with a relevant sports site, blogger/commentator or sports radio station to create "brought to you" highlights to air during the game. These highlights should be shared on publisher and brand websites and social media during the game. This doesn't have to just be greatest football plays but celebrity sightings, best fashion, crazy fan moments, etc. Depending on size, a sponsorship of a national website would cost between $50,000 and $200,000.
The game might be on the biggest screen in the room, but don't forget the smaller screens. Social media and messenger apps see a higher volume of traffic during the game, most of which occurs on mobile. Build a campaign around key hashtags that correlate with both your brand and the game. Plan content, promotion, or other offerings to encourage consumer engagement.
Salesforce estimates $5 million on Facebook can buy 250 million video views. A view is only three seconds, but this approach offers high level of frequency. If the spot is entertaining and short, chances are high that over 71 million people will watch at least 75% of the spot. And social media engagement is high during live sports.
Instagram Marquees are estimated at $500,000 per day. This approach provides high share of voice and requires multiple creative executions, but also offers a way for a brand to tell a story.
Many networks offer counter programming alternatives that draw considerable fan bases. Consider Animal Planet; their Puppy Bowl audience in 2015 averaged 3.3 million viewers with a :30 running around $100,000. Hallmark Channel got in the game by launching Kitten Bowl. In addition to a spot in the cuteness, HC also organized watch parties in 20 cities in 2015.
Go long: drink a beer, enjoy the game, and catch the audience in post-game coverage. This game generates a lot of content in addition to sports. Plan takeover units, or high SOV placements, in sports, news, entertainment, pop culture outlets for the Monday following the game. Opportunities exist in TV, print, online so use multiple platforms to achieve scale, just be sure to allocate budget to match target audience usage habits.
================================================================
Twitter promoted tweets $200k per day (regular pricing – Twitter only allowing major advertisers (big spenders) to purchase Super Bowl – but doing some cool custom emoji.
1 day Masthead on You Tube = $650k (also regular pricing)