Executive Leadership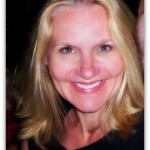 Patricia Wilson, founding partner and chief executive,  is based in the New York market. She has 30 years of media marketplace experience, including media director posts at Ogilvy and Mather, Young & Rubicam, McCann, Della Femina and Bayless Cronin. Before founding BrandCottage, she also served as Chief Marketing Officer at BrightHouse. Her client portfolio includes Automotive, CPG, Travel, Health Care, Pharmaceuticals, Restaurants, Technology, and Retail. Patricia has held senior level media director posts in Los Angeles, Atlanta, Detroit, and New York.
Elaine Cheedle is Group Media Director and oversees integrated media strategies for BrandCottage clients. She has over 20 years of client-side and agency-side media experience.  She has worked client-side as Media Director at Cadbury Schweppes on Snapple, Mott's, Trident, and Sour Patch Kids, and agency-side at ZenithOptimedia, leading the Nestlé Beverages, Nestlé Nutrition, and Purina accounts. Her category experience ranges from Consumer Packaged Goods, Finance, Travel & Tourism, and Retail.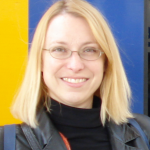 Rebecca Harris has over 15 years experience in strategic media planning and buying. Rebecca joined BrandCottage from Turner Broadcasting where she was Director of Media on CNN, Headline News, Cartoon Network, TBS, and TNT. She was Media Director at Long Haymes Carr in North Carolina where she oversaw media on RJR-Winston, Zatarain's, Hanes Brands, and Champion.  Rebecca is based in Atlanta.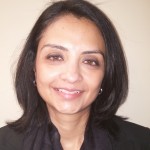 Ushma Patel has 15 years of Advertising and marketing experience, working in a variety of industries, including: retail, CPG, financial services, government, telecommunications, automotive, travel, and hospitality. Her career started in traditional media evolving into a focus on digital media with integration across all platforms.  Ushma oversees digital strategy and analytics for BrandCottage clients.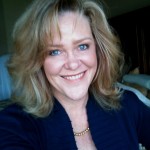 Susan Retherford Miller With over two decades of industry experience, her expertise includes broadcast strategy, planning and buying for clients ranging from national to highly targeted local efforts. Her depth of experience includes broadcast media platforms consisting of TV, radio, cable, network, satellite, and digital direct response, trade, promotional and ethnic marketing campaigns spanning virtually every product category. Prior to joining our team, Susan held VP and senior level positions at high-profile agencies including Foote, Cone & Belding and Della, Femina, McNamee. Susan oversees all BrandCottage's television, radio, and video media efforts.
For more information, e-mail us at info(at)brandcottage(dot)com.