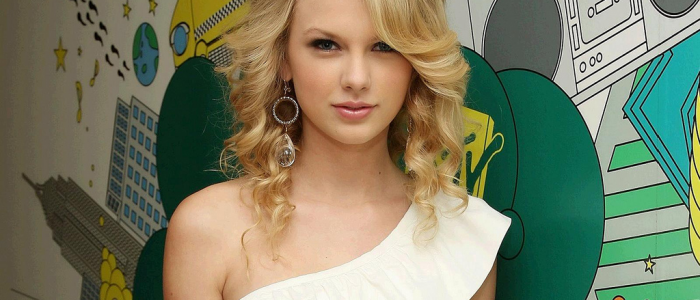 We can't all be 5′ 10″ strikingly beautiful, blond pop singers, but we can all succeed like one. Taylor Swift, one of the biggest names in the world, is not only gorgeous, talented, and charming, she is a PR genius. Listen up Brands.
Here are 5 Critical Brand Lessons from Taylor Swift:
1. Make Your Customers Feel Special
Taylor hosted what she calls "Secret Sessions" in her various homes across America. A secret session consists of a small number of lucky fans  invited (by Taylor's people) to a surprise at a mystery location. Once they arrive, the curious fans are seated in a living room. After a little anticipation and excitement, Taylor appears and plays them her new album, 1989. This was  before it was released. She engages with each fan at the secret session, and most called this "the best day of their lives."
Brand Lesson: bringing your fans along as insiders and part of the experience creates a deep loyalty and they want to share it with their friends. They become instant influencers. With Taylor, this went viral very quickly and it became an aspirational event for thousands of her fans. Give your fans an inside look at your company.
2. Engage Your Customers In a Personalized Way
Taylor has thousands of excited fans file into packed stadiums every night she's on tour. It seems like it would be impossible for Taylor to connect with such big arenas. Taylor works magically to make you feel like you're the VIP of the show, and the night will be the best of your life. In the 1989 World Tour, every audience member received a bracelet that interactively lit up different colors and patterns to each song she played that night. Therefore, the crowd became a part of the show.  The brand is further amplified by the engaging theatrical performance filled with glittery costumes, talented dancers, phenomenal props, and sometimes guest stars like Nick Jonas, the USA Woman's Soccer Team, or Lorde. As just a very tiny portion of the crowd, you still feel big and important. Taylor makes everyone feel special.
Brand Lesson: Any brand, no matter how big or small, should personalize experiences.  Coke has done this well with their fun name cans.
3. Set your Brand Values and Stay True to Them
Taylor stands up for what she believes. She has real integrity.
In recent news, this pop star changed the music industry, or rather stopped the change in the music industry, by standing up for herself and other artists. She pulled her music off Spotify entirely and then threatened Apple Music immediately after its launch, which caused an uproar, Apple changed the rules for Swift. Taylor is just one girl, but  she forced one of the biggest companies in the world to adjust to her liking. After this, Taylor was all over the news; people were wowed and praised her for standing up. In the end she got what she wanted and a whole new addition for her fan base.
Brand Lesson: Stay true to your values. People value brands that have integrity.
4.Collaborate to Amplify Your Brand
Taylor has always been known to shock her fans during concerts with surprise guests, whom she often sings duets. Outside of her concerts, Taylor chooses wisely on who she collaborates with. For instance, she sang a hit single with then up and coming heart break Ed Sheeran, she had fun doing a mock mix with T-Pain in one of her first albums, and even landed a track with John Mayer. Taylor is exciting in the eyes of her fans, and trust me, they love her on her own, but they're always pleasantly surprised and excited when someone else comes into the mix. And Taylor always makes sure whoever she's incorporating into her career is hot on the market, and a good person. She has her fans finding themselves getting two for the price of one in multiple situations, and it's definitely a crowd pleaser.
Brand Lesson:  yes, you're awesome, but you can be even better when you work together. Make alliances and work together to create a power team that everyone's watching. If you have Taylor Swift fans, and you have T-Pain fans, and the two make a song together, you might create some overlap. The same goes for brands.
5. Be Authentic 
Being a celebrity, especially a young pop star, is a tough course to navigate. But Taylor has never apologized for being herself, for being genuine, and people respond to that. Even tougher is staying out of the media for mistakes you've made. Taylor, on the other hand, has a clean reputation. This is not because her PR people are really good, although I'm sure they are, but because there is no act behind the kindness. She's just a nice person. She's constantly takes time out of her busy day to reach out to fans, donate to people in need, or make her followers laugh. Taylor comes off as relatable to her fans with funny posts on Instagram and messages she sends through email blasts. Because of this reliability and caring personality, fans feel like they're friends with Taylor, and they could be besties instantly if they met her. With her fans as her friends, she's got a huge army that will stand by her through her career.
Brand lesson: be nice and provide outstanding customer service. Give back. Help your communities. These are all likeable and genuine values.
So yes, Taylor's a great singer who writes catchy choruses and wears pretty sparkly clothes. But she's also a leader among Millennials and GenZ.  I'm seeing "Sparks Fly" from Swift's superstar career.
Every brand can learn from this trailblazer.